Về chúng tôi

Since we delivered our first machine in 2004, DTL Engineering and Technical Services Co., Ltd has consistently provided basic planning, design, manufacturing, construction, commissioning and after-sales services for thermal power plants based on steam turbines and generators. We promise to provide design, high efficiency and high reliability tailored to our customers' needs for all types of thermal power plants—from conventional coal-fired power plants to combined cycle and combined heat and power cogeneration plants.
Dịch vụ
Chúng tôi làm việc trong một số lĩnh vực công nghiệp khác nhau. Đặc biệt, chúng tôi chuyên về kỹ thuật, mua sắm, lắp đặt, vận hành và hỗ trợ cho thị trường Nhiệt Điện và Dầu khí.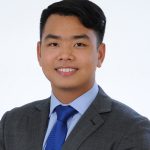 We always believe in giving them trust and products. It is wonderful to work with them

With a team of professional engineers, they have guided and helped us for many years
Every time we stop the unit, we always have to race against time. So we always believe in doing this every year with DTL
---
Tin tức
Son La Provincial People's Committee organized a fingerling fish stocking ceremony to regenerate aquatic resources of Son La Hydropower...
xem thêm
On April 22, 2019, the Vinh Tan 4 Expansion Thermal Power Plant (TPP) was successfully synchronized with  the grid...
xem thêm
The first solar energy project in Binh Thuan province successfully synchronizes with the national power grid On January 23, 2019,...
xem thêm