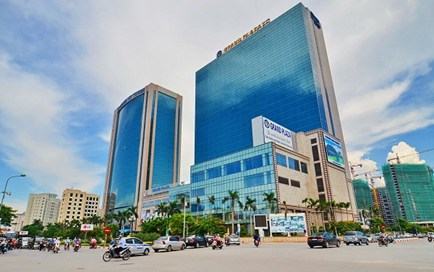 GENERAL INFORMATION
A. FULL NAME:
– DTL ENGINEERING AND TECHNICAL SERVICES CO., LTD
– Abbreviated name: DTL
– Account: 0611001540142, Vietnam Joint Stock Commercial Bank for Foreign Trade, Ba Dinh Branch – Hanoi.
– Tax code: 0101489884
Address: No. 10/12, Lane 61, Tran Duy Hung Street, Trung Hoa Ward, Cau Giay District, Hanoi City.
Education Office: 16th Floor, Charmvit Building, No. 117 Tran Duy Hung Street, Trung Hoa Ward, Cau Giay District, Hanoi City.
Phone: +84 (24) 3556 5894
Fax: +84 (24) 3556 5893
Email: sales@dtleng.vn
Website: www.dtleng.vn
History
2004: Established the company with the transaction name of DTL Technology and Technical Services Company Limited (hereinafter referred to as DTL), operating mainly in the field of providing senior experts, supplying mechanical equipment and materials. , thermoelectricity, oil and gas for commissioning of thermal power plant Pha Lai 1+ 2, Uong Bi.
2004 ~ 2006: The company provided high-tech services, operation, maintenance, maintenance of Pha Lai Thermal Power Plant, FPSO Rang Dong I. Oil tanker.
2008 ~ 2009: The company was appointed to represent Vietnam by Voith Tubor Coupling – Germany for hydraulic coupling products for the thermal and industrial sectors.
2010 ~ 2012: The company implemented many projects on overhauling major pumping systems, hydraulic couplings, booster pumps for Pha Lai thermal power plant, Uong Bi thermoelectric plant.
2012 ~ 2015: Providing EPC Hydraulic coupling for smoke fans under the Hydraulic coupling project for smoke fans Dong Trieu thermal power plant (Mao Khe). This is the first project implemented in Vietnam, reducing the large amount of self-consumption electricity.
2015 ~ now: Provide and overhaul hydraulic coupling systems for factories like Formosa Nhon Trach, Formosa Ha Tinh, Vedan, Dong Trieu (Mao Khe). Provision of spare equipment for Pha Lai, Hai Phong, Uong Bi, Vinh Tan 2, Nghi Son, Phu My, Mong Duong 2 …
Upgrade the software system for Dung Quat Oil Refinery's Provision of Services to the implementation of the Realtime Energy Management System.





DTL TECHNOLOGY AND ENGINEERING SERVICES CO., LTD is a place of convergence of strength, experience and reputation of leading technical experts in Vietnam who have been operating and sticking for many years in thermal power plants … with the position of technical design, construction supervision, operation, maintenance and repair of the system of mechanical, thermal, electrical, measurement, automation control PLC / DCS.
In the thermal power industry, we are proud to be the first company to carry out the upgrade of existing plant systems to replace them with new systems with superior performance in high performance, good quality, reliable and stable operation, … the work is carried out with the close cooperation of technical experts of the equipment companies represented by the Company in Vietnam. Typical projects The company has carried out such as: Designing, supplying and installing 02 hydraulic coupling sets for Mao Khe Thermal Power Plant to save power as well as increase the stability of the fan system. Overhauling rotary devices such as feed pump, condenser pump, circulating pump, hydraulic coupling for Pha Lai, Uong Bi, Mao Khe, Cam Pha, Formosa …
We, with all our resources, have been trying our best to bring the best quality equipment products and optimal overall technical solutions to our customers in Vietnam.
With the strength of a team of experienced engineers, deep understanding of specialized equipment, we have been trusted by the big industrial group in the world to be the exclusive representative in marketing, supplying, equipment maintenance and warranty for the Vietnamese market, that is:
VOITH TURBO – GERMANY: Hydraulic coupling system for pumps and fans.
DTL's growing development is a testament to the Company's capacity and prestige that has been trusted by domestic and foreign partners when selecting DTL to cooperate. DTL brand has become a reliable partner of investors who care about product quality, service quality and professional service style.
DTL is committed to providing our customers with the utmost satisfaction with products that deliver on time, the most reasonable prices and quality technical services, so that DTL establishes close relationships. with our customers in a sustainable way and expanding our relationships with domestic and foreign partners in our business fields.
Best regards!
Le Minh Long – Director
---
---
Leadership